1. Install Adlesse
1
Download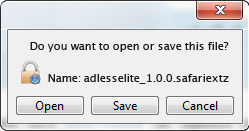 Download the installation file by clicking "Save".
2
Confirmation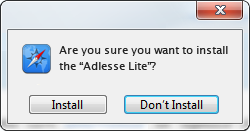 Confirm the installation request by clicking "Install".
3
Setup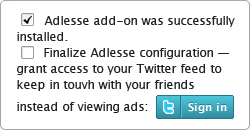 Synchronize Adlesse with Twitter or finish the installation.
2. Customize Adlesse
1
You can adjust Adlesse according to your preferences.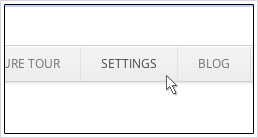 Customization can be accessed through Settings in the main menu.
2
Verify your language and location.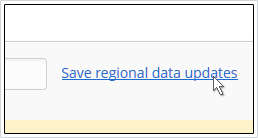 Adlesse will provide you with news titles, weather forecasts, etc. according to/appropriate for the data you entered.
3
You can also specify your personal settings.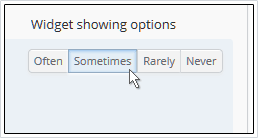 Furthermore you can choose frequency of appearance of the different information — Often, Sometimes, Rarely or Never.
3. Disable / Remove Adlesse